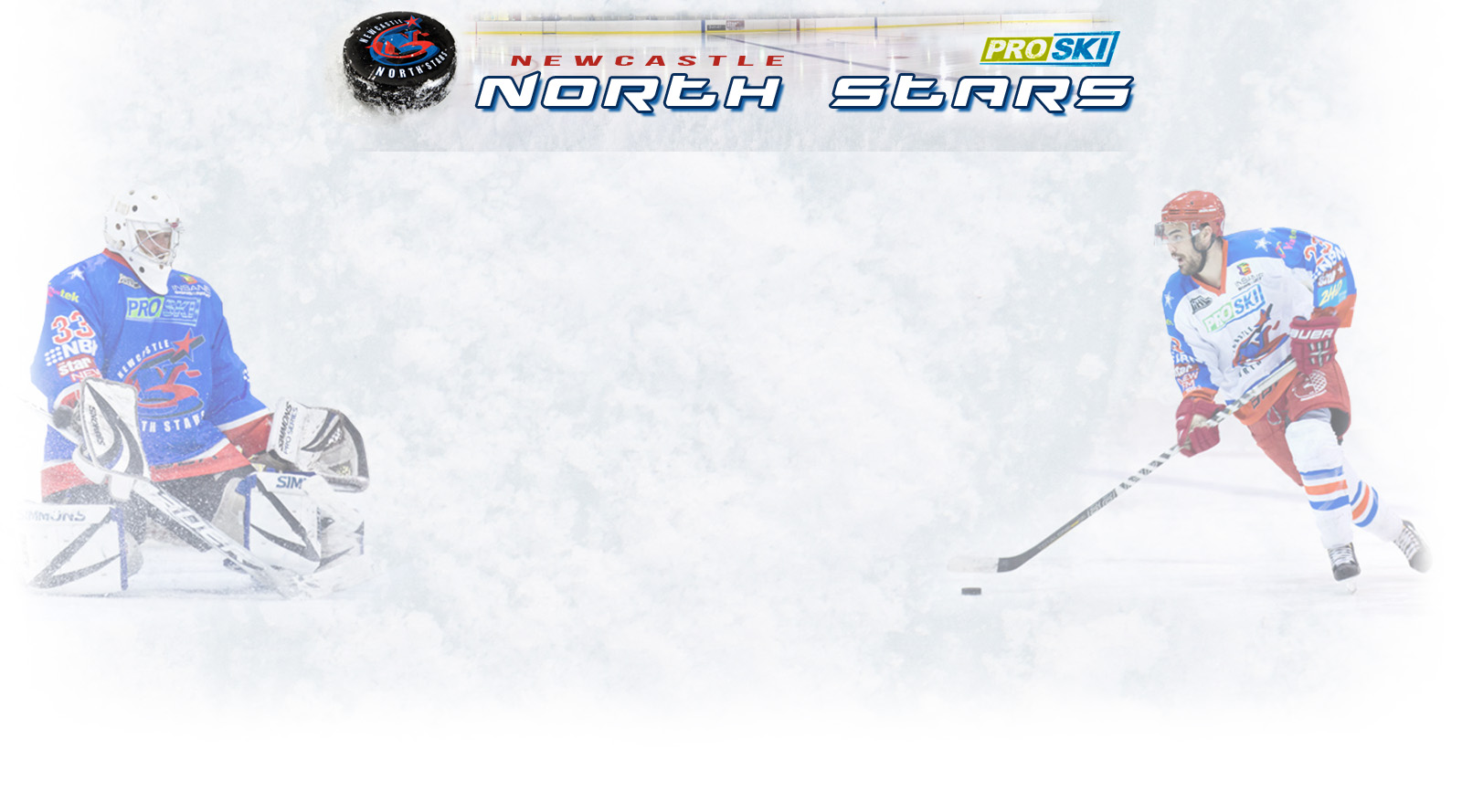 North Stars youth come of age
March 2, 2015. Article by Peter Lambert.
It's tough for a regional city to keep young, talented players in the system.
Hockey players finishing high school often seek their careers or education in the capital cities, cutting ties with their grassroots North Stars local club and teams.
In 2015, the outlook is very different with a talented crop of young players making a big push for inclusion into the Australian Ice Hockey League and East Coast Super League teams.
North Stars Coach Andrew Petrie has a mixture of youth and experience at his disposal in 2015.


Photo: Mark Bradford
Debutants Patrick Nadin, Hayden Sheard and Josh Hansen all had their first opportunity to play AIHL in 2014, and this year may be joined by Michael Slee and Harley Quinton-Jones.
Blooded in high-level leagues such as the AJIHL and NSW Tange teams, most have represented Australia in the National Junior and/or Youth teams.
Now under new coach Andrew Petrie, these hopefuls train as equals amongst league legends such as Ray Sheffield, Brian Bales and Rob Starke.
With an overflowing selection before the coach, some may have to earn their place from the East Coast Super League, but for those who make it to the AIHL, or continue to grow in the reserve grades, a bright future awaits with the North Stars.

SPECIAL EVENTS - ICE HOCKEY
2015 Wilson Cup
PRE SEASON ROUND ROBIN TOURNAMENT
Sunday 29th March @ 5pm
North Stars v Sydney Ice Dogs
Saturday 11th April @ 5pm
North Stars v Sydney Bears
Sunday 12th April @ 5pm
North Stars v Sydney Ice Dogs
$10 - ADULTS
$5 - STUDENTS / CHILDREN 15 & UNDER
NO ALLOCATED SEATING FOR THESE FIXTURES
ALL TICKETS ARE GENERAL ADMISSION
The Newcastle North Stars are currently building a new website for Season 2015.
For all enquiries, please call (02) 4954 4499 or please use the contact form on this site.

www.northstars.com.au (c) 2015 Newcastle North Stars